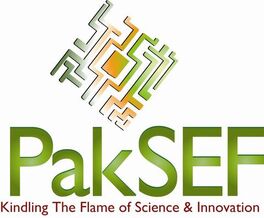 Pakistan Science and Engineering Foundation is looked upon as a collaboration of Pakistani professionals, citizen scientists and science entusiasts. The forum is dedicated to the proposition that making discoveries is the birthright of all free people.
The organization
Edit
The Pakistan Science and Engineering Foundation, often called the "Paksef" in-short, is an online virtual community built and maintained on the World Wide Web. It's members include people without technical training in Scientific and Engineering realms whatsoever all the way to people with PhDs. The aim of Paksef is to get everyone involved to the limits of their own desire; from tinkering in their own garage to working on stimulating projects on the frontlines of science regardless of age, ethnicity or background.
Paksef makes its virtual presence felt with an established website. This website serves as an introductory profile for the organization's vast set of operations. The Paksef, however, is activated mainly through it's Yahoo! group and kept alive with threaded discussions amongst some of Pakistan's brilliant brains and the normal teenager who wants to make the nation a better place. Such a collaboration of distinct people is what Paksef boasts as their ultimate achievement.
PakSEF has a three fold mission:
1. Outreach: That is promotion of Science literacy in Pakistan, development of Pakistan's Scientific culture from the grassroots.
2. R&D: To encourage and further develop the research culture of Pakistan.
3. Networking: To provide a platform for Pakistani Scientists, Engineers, Technologists and Medical professionals to network, interact with each other, eventually leading to possible collaborations in research or entrepreneural ventures.
Publications
Edit
Other Projects
Edit
Sindh Open Source Initiative (SOI), see www.paksef.org for details. Quantum Computing & Communications International Forum (QCCIF), see www.paksef.org for details.
References
Edit